Angler's Choice Guide Service Customer Reviews
Ratings & Reviews Summary -
5.0013 reviews
GB
Gary Brentlinger
May 18, 2023
We had a great trip with Captain Gary. He is knowledgeable and personable. He put us on the fish early. We limited out on Specs. Then Captain Gary took us to Black Drum and Red Fish spots. With our extra time we had great fun dolphin watching.
no more
DS
Dennis S.
November 25, 2022
LM
Lane Miller
November 19, 2022
Can't brag enough about our experience with Capt Farmer. We had a great morning fishing for Reds, Black Drum and Speckled Trout. We were catching fish when others around us were not. When the fishing slowed down he moved on to a different area to find the fish. Very relaxing and enjoyable conversation.
no more
Captain Farmer was a lot of fun for my wife and me! Despite the fact that the fishing bite was a little more difficult than normal, Captain Farmer remained resolute and used his expertise and experience of the region to assist us catch a good number of fish. We both had a fantastic time and would suggest him to anybody searching for a memorable encounter!
no more
This was by far our finest fishing excursion! We've been on numerous, and Captain Gary outperformed everyone and exceeded our expectations. We had a great time catching the numerous Reds, but Captain Gary was also a pleasure to be on the river with. He is a true professional, patient, courteous, and all-around nice man. He showed us the finest areas and worked hard to keep our poles in the water! Do not be hesitant to book with him!
no more
Gary hooked us up, and we had a fantastic afternoon. I couldn't have asked for a nicer vacation.
no more
Captain Gary was outstanding. We had two kids and two adults. We were all new or inexperienced anglers. Gary was a gentle teacher who made learning enjoyable for everyone. He knows a lot about the neighborhood. I strongly suggest it.
no more
Today we had a great day on the bay with Captain Gary. The Captain was excellent at assisting individuals in need and was quite knowledgeable about technique and any other questions we had. Excellent journey. It's definitely worth your time and money. Thank you for a wonderful day on the water, Captain. 
no more
Captain Gary was fantastic company. We had a great day fishing, seeing dolphins, and watching the sunset.
no more
Our vacation was fantastic. Gary is extremely knowledgable. Capt Gary is my recommendation for your next trip.
no more
CAB
Celia Ann Bowers
June 14, 2020
Our trip was saved when we got on his boat. It had been hell. Caught our limit of good trout. So much fun. Then we did a dolphin watch with all the leftover time. Thank you Capt Gary. I loved it.
Read More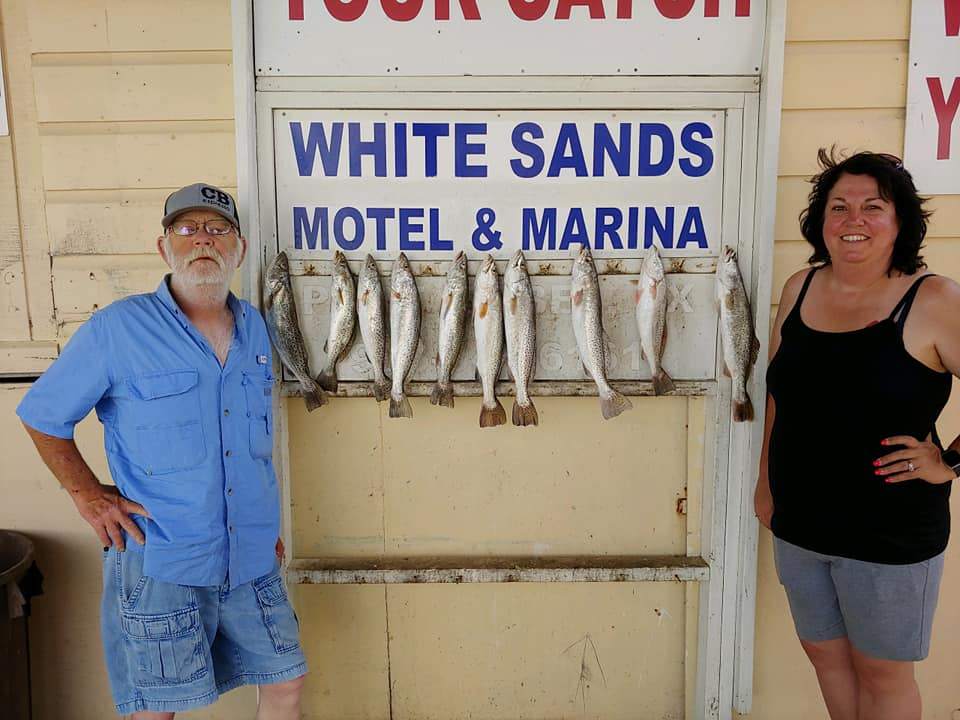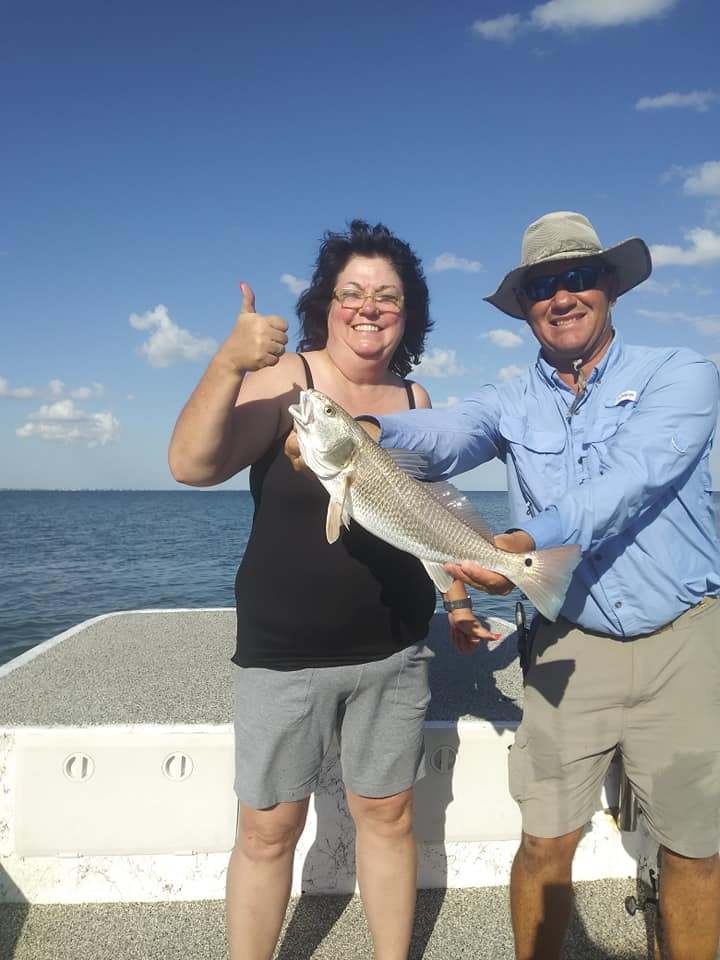 Capt Gary was great! We took the boat out on the bay with 4 guys for a 5 hour fishing charter. Weather was great, despite the fish not wanting to hit. He took us all over the Bay - we were able to get a few on the line and 1 keeper - Speckled Trout. Capt Gary showed us all the ropes of fishing. I would recommend him for anyone new and experienced!
no more
VA
Vicky Arnold
October 12, 2017
My family has always enjoyed fishing with Captain Gary. He's personable and knowledgeable about the area.
no more
Top-Tier Fishing Guide in South Padre Island, TX
Angler's Choice Guide Service Customer Reviews are provided by our guests. We focus on providing our South Padre Island, TX Guided Fishing Trip guests the very best experience. Our Fishing reviews are from trips in Bahia Grande, Laguna Larga, Vadia Ancha.